Theseus Lab opportunities: delivery of equipment with advanced technologies
/* */?>
/*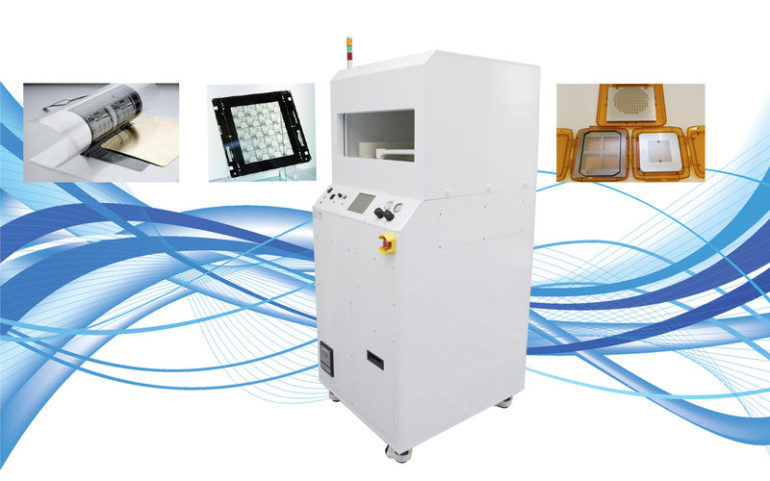 */ ?>
State-of-the-art engineering in the field of final and megasonic cleaning open up new opportunities and horizons for obtaining the highest level of defect-free cleaning of semiconductor wafers and various masks essential in such areas as microelectromechanical systems, the semiconductor industry and others.
As a result of bidding Theseus Lab company was determined as a supplier of large-size substrate cleaning system for one of the largest Belarusian high-tech enterprises. Our offer was based on the latest equipment design in this direction namely defect-free megasonic cleaning of damage-sensitive substrates both with technological processing (with technological pattern) and without it. This technology provides a uniform distribution of acoustic energy over the entire surface of the substrate, ensuring perfect cleaning, maximizing the distributed energy that is below the damage threshold of the sample being cleaned.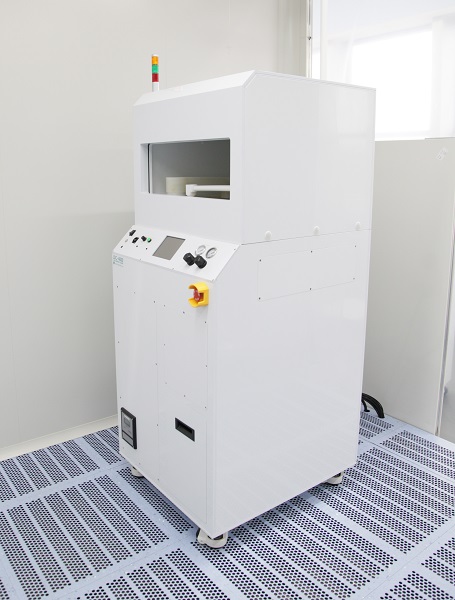 The machine is intended for final cleaning of photomasks/exposure masks, phase-shifting and binary exposure masks, as well as reticles of optical devices with an outer diameter of up to 21 inches. The system solves the issue of defect-free cleaning of photomasks exposed to radiation with a wavelength of 248 nm and 193 nm. The machine performs a soft removal of defects above 0.3 μm with minimum concentration of residual ions (SO4-2) to meet the needs of the semiconductor industry in the production of photomasks with a topological norm of 90 nm.
Capabilities and key features of the machine:
photoresist removal and pre-cleaning;
pellicle adhesive removal;
backside cleaning of pelliclized masks;
spray cleaning;
1 MHz and 3 MHz megasonic cleaning;
operation with different types of chemical reagents, including acids, ammonia hydrate, hydrogen peroxide;
ionization of water and chemicals with CO2;
heating of deionized water and chemicals;
ability to work in a clean room 4×4 m, ISO class 4 according to GOST ISO 14644-1-2003;
hood with HEPA / ULPA filters;
containers for chemicals and chemical waste;
manual loading of exposure masks.
This is a standalone machine with advanced management capabilities based on LabVIEW software. The system is equipped with access control function with the access rights for the operator, process engineers and service operations.
The combination of the specifications makes the machine ideal solution for cleaning of photomasks used in projection lithography for a 90 nm process. The system can be supplied with a wide range of options that allow you to expand its technical capabilities.
Both our company and the customer are completely satisfied with the results of the dealing, and we trust that future joint projects will be no less interesting. Theseus Lab is ready to propose unique solutions based on the cutting-edge developments that meet international standards. We supply equipment that meets your requirements and demands.